Exercise Ball Tips
Giant exercise balls are everywhere at the moment. And rightly so, they are extremely effective in targeting your core muscles. Stretching your core muscles can really benefit your posture and flexibility. They are a cheap and simple piece of exercise equipment, but, at the same time they can be extremely versatile and efficient.With that in mind, we've got a couple of exercise ball tips for you.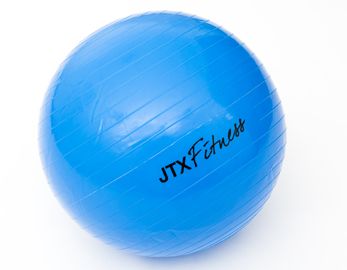 Use the right size ball
It's really important to get the right size ball. When choosing your exercise ball sit on it and bend your legs at a 90 degree angle. You will know you're sitting on the right size when your feet touch the floor.
Get used to your ball
The first thing to do with your exercise ball is to simply sit on it with your feet flat on the floor and your shoulders lined up with your hips. For the first couple of times you try this arrange a few cushions around the ball.
Once you have perfected balancing on the ball try some basic exercises, like sit ups or leg raises.
Make your ball harder as you get better
The harder your ball is pumped up to be the harder the exercises that you perform on it will become. With a harder ball your body is thrown more off balance. This will make your body work harder, engaging more muscles, making for a more thorough workout.
All of our vibration plates come with a free exercise ball, which intensifies your work out as you balance yourself on both the ball and the machine. Check out our series of vibration plate exercises and workout videos to help you get started.
You can use these balls both on a vibration plate or on the floor. Whichever suits you best. Give them a go, keep our tips in mind and let us know how you get on.