JTX FITNESS BIKES SIZE GUIDE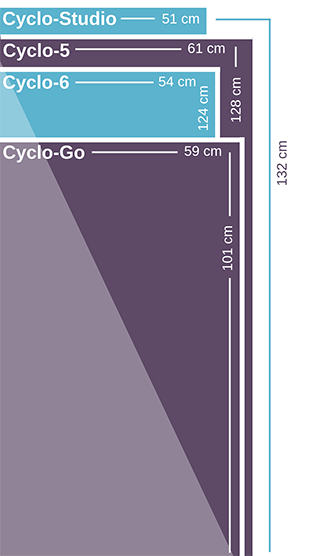 Exercise Bike Footprint Guide
We've created this exercise bike footprint guide so you can make sure the exercise bike you want will fit in your home. We also recommend that you place the machine at least 30cm away from any wall or object, so you can move freely.
Cyclo-Go - 101 cm (l) x 59 cm (w)
Cyclo-5 - 128 cm (l) x 61 cm (w)
Cyclo-6 - 124cm (l) x 54 cm (w)
Cyclo-Studio - 132 cm (l) x 51 cm (w)
Easy To Move
Transport wheels on all JTX Fitness bikes mean they can be easily moved from room to room as required.