Rowing Machine Size Guide
This guide will help you to check that our air rowers measure up in every way. Our rowing machines also fold up when not in use and can be moved into position with the transport wheels.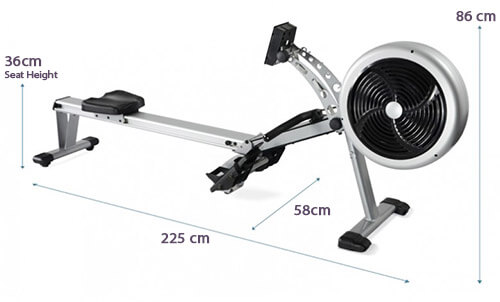 Rowing Machine Dimensions:
Total width: 58cm
Total height: 86cm
Seat height: 36cm
Total length: 225 cm
Folded length = 112cm
Space Needed In Your Home:
This is the recommended space required for an effective home rowing machine workout. This will allow your back and elbows plenty of room to move around.
Width: 118cm
Length: 255cm
Read our rowing machine buying guide for more information about different types of rowing machines.