Meal Ideas for Fitness Fans
If you're working out three to five times a week — or perhaps more — keeping yourself well nourished is crucial. But we all run out of healthy meal ideas sometimes.
To keep you stocked up on healthy eating inspiration, we've compiled the best food blogs to visit for fitness-focused meal ideas. Read on to discover a treasure trove of healthy recipes.
1) The Body Coach
The Body Coach, Joe Wicks, regularly posts delicious low carb meal options and quick post-workout dishes. Many of the meal ideas Joe posts are taken from his 90 day plan. An antidote to crash diets, the plan helps people lose fat and gain strength without going hungry.
2) Anna Jones
The voice of modern vegetarian cooking, Anna Jones, has won numerous awards for her well-loved cook books. On her blog, you'll find a host of healthy meal ideas. From satisfying salads to hearty dinners, Anna's colourful plates are always a delight.
3) Minimalist Baker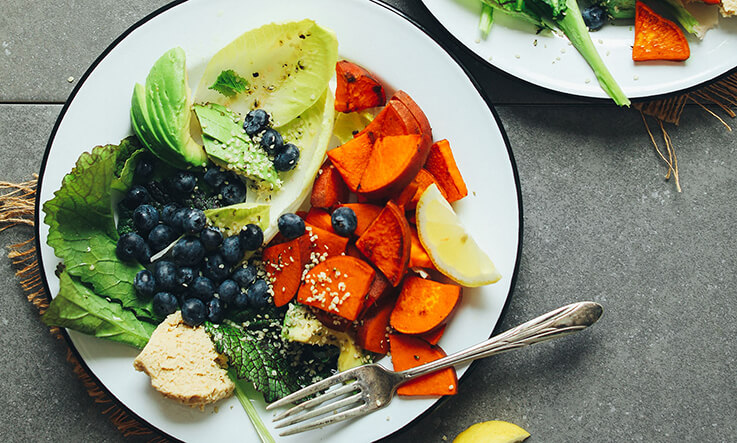 Minimalist Baker takes the fuss out of healthy cooking. The blog focuses on simple recipes, many of which you can cook in one bowl. It also offers a great search function, allowing you to filter recipes according to your dietary needs.
4) Olive Magazine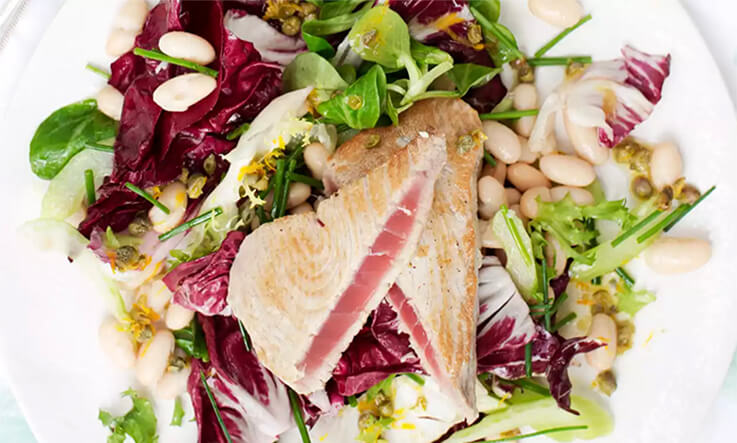 Olive Magazine has a great section on their website for quick healthy recipes. Each meal idea is 500 calories or under and can be prepared in under 30 minutes. Think lean meat and fish, colourful plates and lots of greens.
5) Deliciously Ella
Following a vegan diet? Deliciously Ella is the ideal destination for plant-based deliciousness. Whether you're looking for breakfast, lunch or dinner, you'll find plenty of meal ideas to get your mouth watering. Ella also has an app with step-by-step videos to guide your cooking.
6) Stone Soup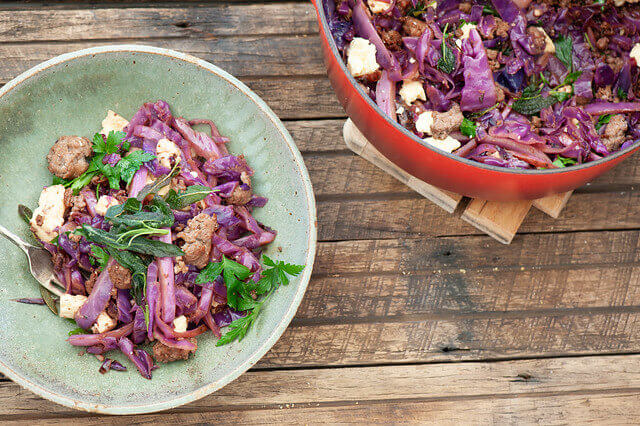 Created by a former food scientist, Stone Soup is the home of simple, flexible, healthy meal ideas. You can filter recipes by how much time you have, your dietary needs or recipe type. Each recipe has six ingredients or less, making them easy to throw together in a hurry.
7) The Mediterranean Dish
If you love colourful plates and hearty flavours, The Mediterranean Dish is an excellent source of meal ideas. The recipes follow the Mediterranean diet — a simple, healthy way of eating. More veggies, less red meat, less salt, and healthy fats like olive oil.
8) Healthy Hacks
Looking for healthy dessert ideas? Look no further. Healthy Hacks has a plethora of healthy desserts that will keep your fitness goals on track. The blog is run by a registered dietician on a mission to make desserts "as nutritious as they are delicious". A worthy mission indeed!
9) Eleat Sports Nutrition
Run by a sports nutritionist, Eleat Sports Nutrition serves up meals ideas for those who take their fitness seriously. This is a great resource for athletes looking to increase their performance and fitness fanatics who are working towards their own goals.
10) BBC Good Food
No meal ideas post would be complete without mentioning BBC Good Food. The website has pretty much every recipe under the sun. We love their Eat Like an Athlete recipe collection. A great source of pre and post-workout recipes to keep you satisfied.
We home our meal ideas help to fuel your fitness efforts. Looking for home workout inspiration? We have a whole library of training plans to keep you motivated: