Top 10 Fitness Podcasts
Fitness podcasts are becoming more popular, there are now a broad selection of fitness podcasts available through online platforms such as Spotify, Apple Music and Youtube.
Listening to a fitness podcast whilst exercising can be a great alternative to music. They can allow your mind to focus whilst also providing you with expert advice and motivation. On top of this, podcasts are easily accessible and can be listened to anytime, anywhere.
We've searched Spotify and found 10 of the best fitness podcasts to listen to whilst training. From running advice to tips on strength training, this list features a podcast for all types of fitness enthusiast.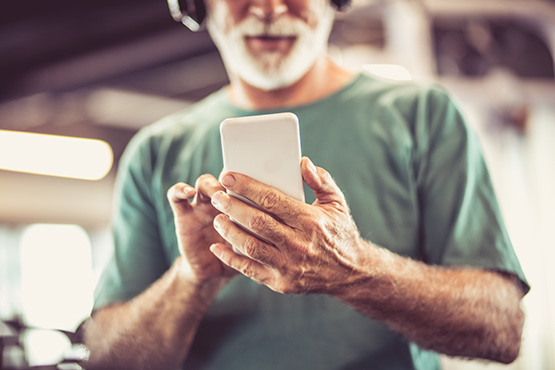 Cycling Podcasts
Geraint Thomas Cycling Club Podcast
Tour De France winner Geraint Thomas started this cycling podcast during lockdown at the start of 2021. Geraint and amateur rider Tom Fordyce share their cycling stories as well as some of the secrets of pro racing. Featuring guest appearances from the likes of Sir Chris Hoy, this podcast will be sure to get you motivated.
The Cycling Podcast
Join journalists Daniel and Lionel in this podcast about the world of cycling, featuring insight and analysis of the most famous cycling races around the world. Cycling is a low impact exercise that can greatly improve your cardiovascular fitness and this podcast will show you why it's so popular in today's fitness world. Each episode varies in duration so you're able to choose between a longer podcast or a shorter one if you don't have as much time.
Running Podcasts
Runner's World Podcast
The Runner's World podcast features over 100 episodes which talk about all things running. Rated 4.8 out of 5 stars, each episode discusses a different running related topic in detail. Learn about the life of a paralympian with Kadeena Cox or discover how running can make you happier by happiness expert Nic Marks. Listeners are also able to email any topics and stories that they want the podcast to cover.
Women's Running Podcast
The award winning Women's Running podcast is the hub for everything running related for women. Discussing training, recovery and more, hosts Esther and Holly are occasionally joined by big names in the sport such as Paul Radcliffe and Chrissie Wellington. This running podcast will give you the inspiration to get running whilst also providing some entertainment with its selection of relatable running stories.
Listen To Women's Running Podcast
Rowing Podcasts
Decent Rowing Podcast
Rowing offers an excellent full body workout as it requires the upper and lower body to work in equal measures. This fitness podcast covers different rowing techniques, training programmes and why rowing can help improve your fitness. Created in 2019, this podcast posts regular episodes to keep you up to date and informed on all things rowing.
General Fitness Podcasts
Yogaland Podcast
Created by Andrea Ferretti, this fitness podcast teaches you the correct yoga techniques and how to apply yoga to your life. Andrea's yoga teacher husband often features on the podcast to provide valuable knowledge and insight into the world of yoga. More recent episodes delve deeper into meditation and how this can benefit your mind and body.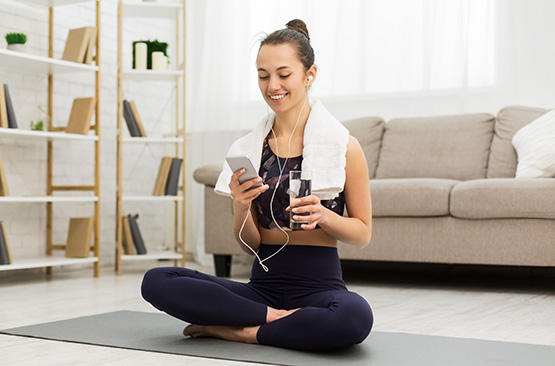 The Strength Coach Podcast
From nutrition to powerlifting, this podcast is all about strength and conditioning. Each episode listens to Mike Boyle and an array of special guests as they teach the listener why strength training is so important for your overall health and fitness. Featuring insight from top coaches at the Results Fitness University, you'll gain expert knowledge and fitness tips that you can utilise in your training.
Listen To The Strength Coach Podcast
Weight Loss Mindset Podcast
Losing weight healthily and effectively can be extremely beneficial to your overall health and fitness. This weight loss podcast delves into the psychology behind losing weight and how changing your mindset will help you achieve the results you want in the healthiest way. Each episode is short in length meaning you can listen to them on the go, whether that be commuting to work or whilst cooking dinner.
Listen To Weight Loss Mindset Podcast
Trained By Nike Podcast
Top rated fitness podcast, Trained by Nike, talks to top athletes about the tools they use to excel in fitness. Gold medalist Dina Asher-Smith discusses training at home in one episode whilst three-time NBA champion LeBron James gives listeners an insight into his life and training routine. Delve into the lives and minds of olympians, coaches and fitness stars as they inspire you in your health and fitness journey.
Listen To Trained By Nike Podcast
Exercise For The Mind Podcast
Exercise and mental health come hand in hand. Exercise can help develop confidence, self-esteem and ultimately increase our happiness. This podcast focuses on how fitness can help fight mental health struggles, including stress and anxiety. Presenter Raina Wall goes into detail about how fitness and nutrition are vital for your happiness.
In addition to these amazing podcasts, there are also many great fitness apps out there to help power you through your workouts. Visit our Fitness Apps and Technology page to find out more.