Why Exercise Bikes Are Good
Exercise bikes are perfect to get you back into the swing of things when you haven't thought about exercising in a while.. There are no honking car horns or speeding motorbikes trying to cut you up when you are in the comfort of your own home. Just sit down and pedal without any worries.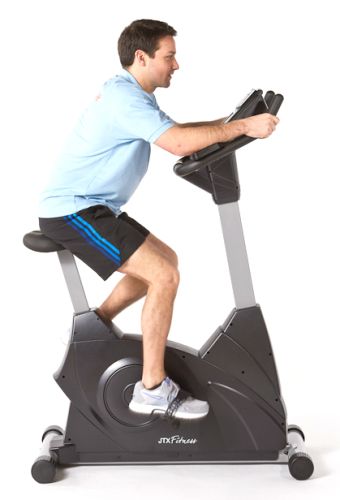 Exercise bikes can be a perfect option, not only for a general workout, but also for helping your body with recovery. Doing exercise when you have a sore knee or achy hip joints can be tricky. Running and jogging can stress your body further, but, the low impact of using an exercise bike won't harm your body. It will make it stronger.
The convenience of having an exercise bike around the house is handy and will give you fewer reasons not to exercise. If the weather is horrible, cold and wet you can still cycle  in the warmth of your living room. If you don't want to miss the latest episode of *insert your favourite programme here* just plonk your bike in front of the telly and pedal away as you watch.
Needless to say make sure you ease into exercise if you do have hip, knee or any other problems. Don't cycle for hours on end at a super high resistance and hurt your body. Be sensible about your exercise. If you're worried about anything please feel free to give us a call and have a chat with one of our personal trainers. They can help you map out a safe and effective exercise routine for you. Or, run it by a medical professional just to be cautious.
--------
If you don't know where to start looking, and you haven't used exercise bikes before take a look at our JTX Cyclo-5 Upright Exercise Bike. This is an easy to use, sturdy upright bike. Upright bikes are the most compact types of home gym equipment. Find out more in our Exercise Bike Buying Guide.
Photo Credits: girlontheriver.com