Are You Beach Body Ready? (Yes.)
Common sense dictates that all you need to be 'beach body ready' is a beach and a body. Nothing more, nothing less, a simple concept. Yet for years a culture of judgement and shaming has made the phrase something negative. It gets dragged out each summer to make women feel bad about their bodies.
Earlier this year Protein World released a now notorious billboard ad. Asking 'are you beach body ready?' to thousands of tube passengers passing by it each day. The company were called out on their sexist advertising tactic.
Take a look...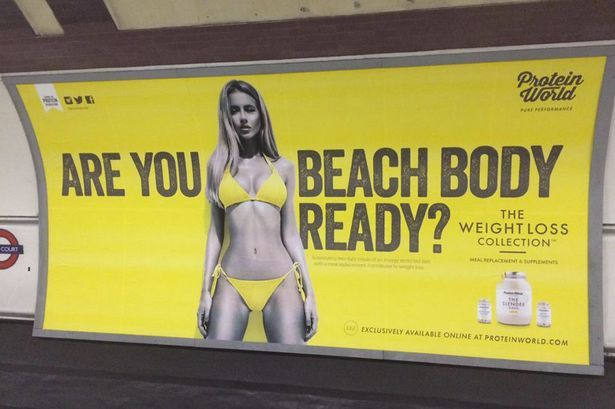 Their response to critics made a bad situation worse. Protein World decided to back up their ad campaign with a questionable social media approach. Instead of understanding and listening to concerns of body shaming, judgement and sexism they started out-right shaming their detractors.
The world of health and fitness should be a positive and supportive environment, inclusive of all body shapes and supportive of people's healthy goals. Part of health is self-esteem which is wholly connected to body image. Retailers should know not to objectify and sexualise the female body, making it a commodity in the name of health, or, being 'beach body ready' in this case. We'd love to see these campaigns replaced with positive and varied representations of health and fitness.
Positive Representations
There are brands, people and movements that are embracing body positivity. We have listed some great examples below. We'd love to see more so please do share any we've missed.
This Girl Can
A national campaign created by Sport England celebrates women who 'are doing their thing no matter how well they do it, how they look, or even how red their face gets'. Their aim is to inspire women to overcome the judgement they might feel when they work out. Feeling proud to just get out there and do. This Girl Can takes the right approach in making people feel good about themselves and exercise.
#rockthecrop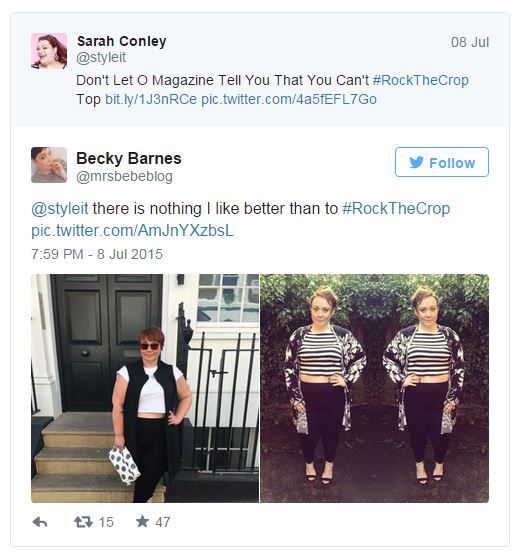 O magazine told its readers 'if (and only if) you have a flat stomach' should you try and wear a crop top. It didn't go down well. Social media bit back with the hashtag #rockthecrop. It empowered women to take ownership of the way they dressed. Not being dictated to, women fought back and O magazine apologised.
JTX Fitness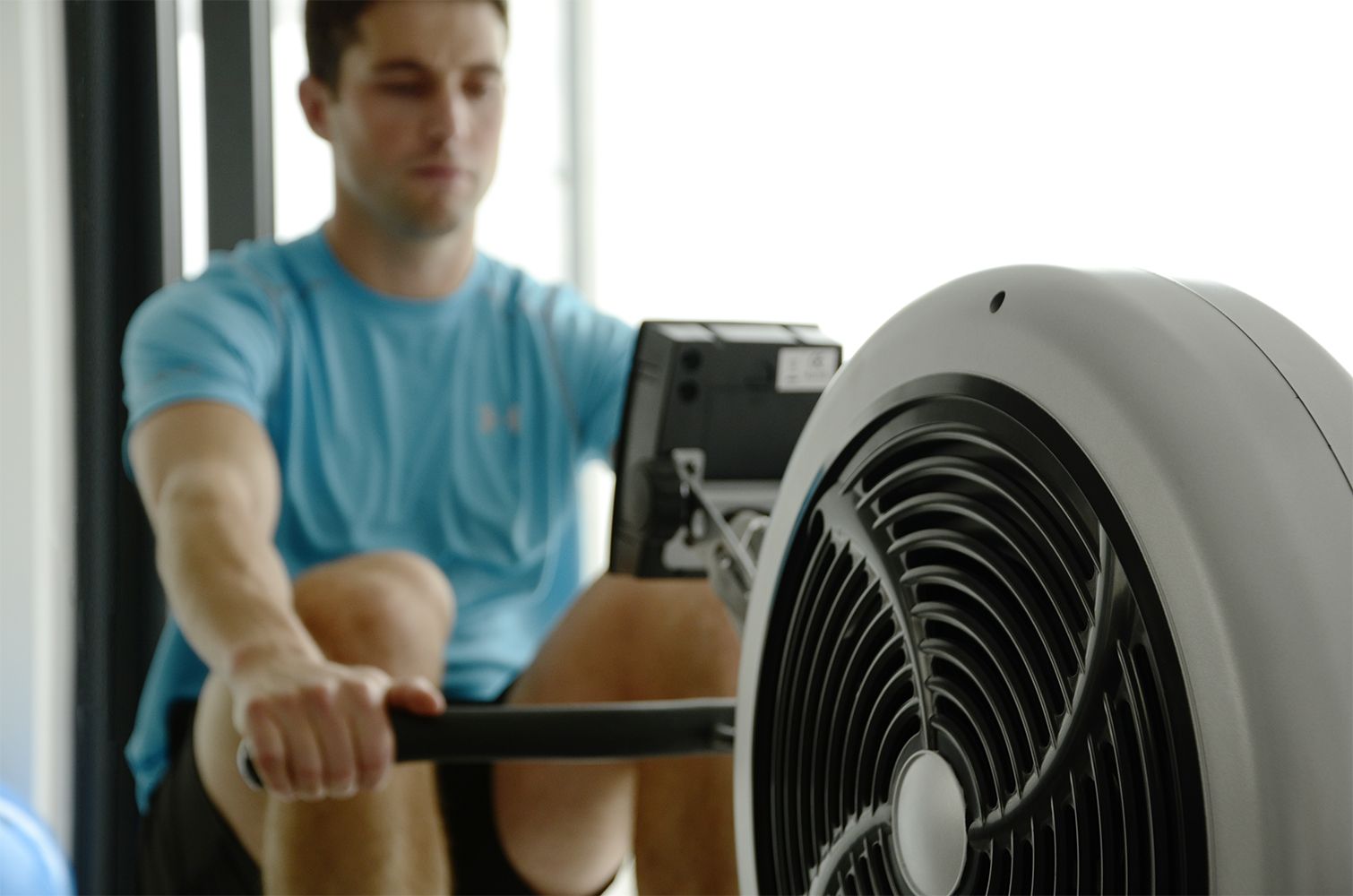 Our customers vary from those just getting to grips with exercise all the way through to seasoned marathon runners. We think it's important to support healthy fitness goals whatever they are. We offer all of our customers the chance to get tailored work out advice from our in house personal trainers. Making sure your health is always at the forefront of anything you do, we support you throughout your fitness journey, no matter where you begin.
Women's Running Magazine
Editor of Women's Running, Jessica Sebor, stated 'Runners come in all shapes and sizes. You can go to any race finish line, from a 5K to a marathon, and see that. It was important for us to celebrate that.'  This cover features NYC runner and model Erica Schenk. Not needing to look a particular way or size for exercise is key to encouraging people to give a healthy lifestyle a go.
Positive and different role models make for greater representation. It makes people feel more comfortable and accepted. Protein World excluded and alienated, making some doubt their 'beach body' readiness. It makes it all the more important to bring light to inclusive representation and demand more of it. So get out onto the beach, represent and be someone's positive role model.
Photo Credits: marketingmagazine.co.uk, twitter, women's running magazine, buzzfeed