BHF London to Brighton Bike Ride
At the end of June some of the JTX Team took part in the British Heart Foundation London to Brighton bike ride. The team conquered the 55 miles in a brilliant 3 hours and 30 minutes. Without much warning or prep (they were dropped in it with less than a month to train), they did us incredibly proud.
Lloyd, Simon, John and Jamie were the 4 brave JTX Team members who stepped up to the challenge. With varying levels of fitness and training, they jumped in feet first all for a good cause; the British Heart Foundation.
From commuting 20 miles on a bike every day to not being a regular cyclist, but still keeping fit with hockey and running, everyone went into the event with different training levels.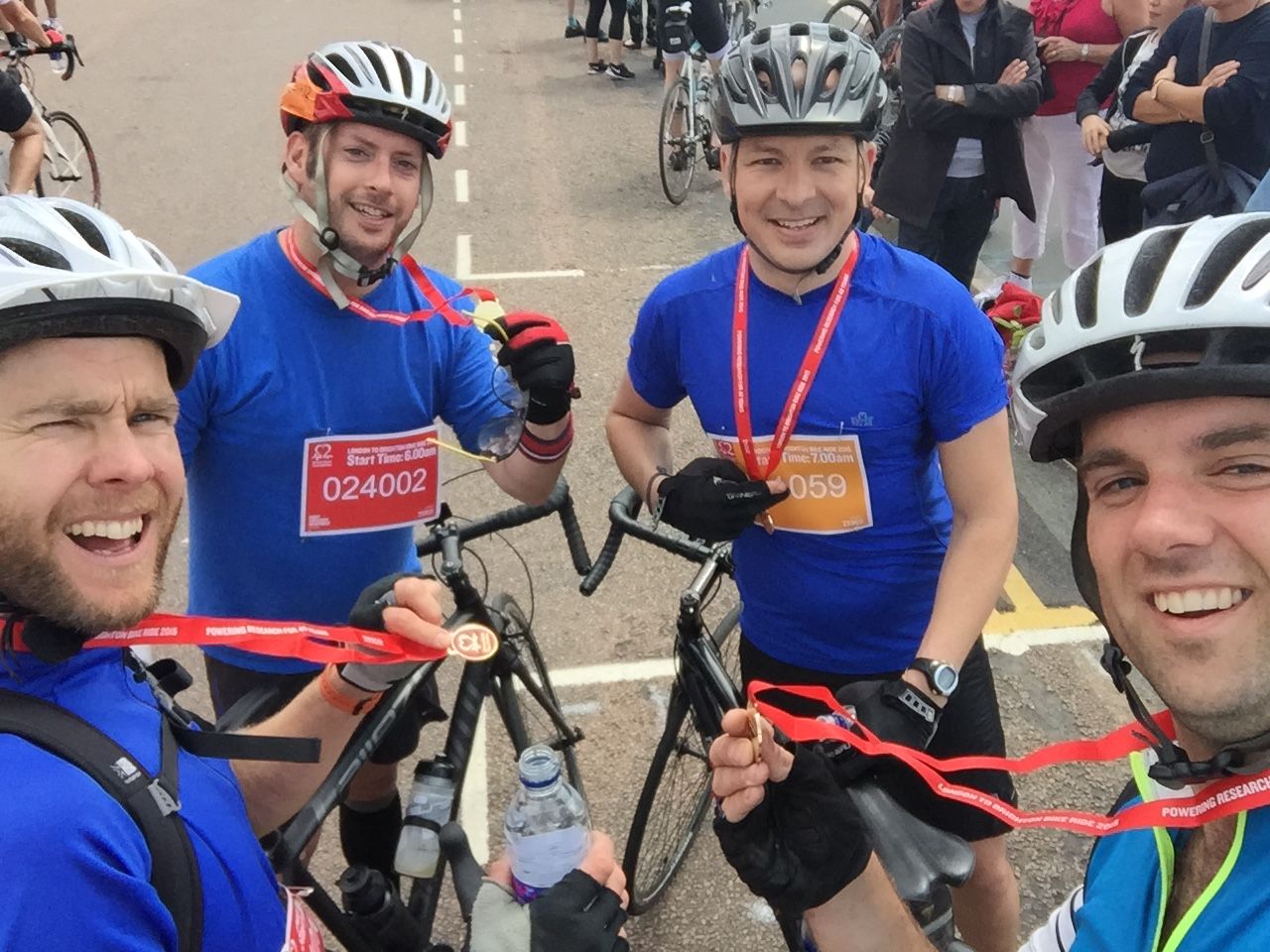 Before the event Lloyd said 'I think it's great that we are doing it as a team. I am fairly keen on cycling, John is pretty much half bike, he is a cycling nut, Simon is super fit but just uses the bike as transport to work and Jamie plays lots of hockey and does a good bit of running but less cycling. I think it is going to be great fun getting round the course together. The fact it is all in aid of such a good cause just gives added motivation to do it and put the effort in.'
The team stuck together throughout, taking turns to set the pace and help each other along. Simon's favourite moment was his and Lloyd's 'King Cav style finish at the end with all the crowds. Never laughed so much whilst losing (I'm very competitive) but video evidence shows I crossed the line first!'
We shot a video of the day to capture the highlights. Give it a watch and if you took part maybe you'll be able to spot yourself. Hopefully it will inspire a few others to give it a go next year too...
We still want to raise as much money as we can for British Heart Foundation so we've left our donation page open until the 21st of September 2015. As a bit of an incentive if you donate £10 or more you will be put in the draw to win one of our JTX Cyclo 6 indoor training bikes.
We also thought our fellow riders deserved the chance to win too. So, if you took part in the BHF London to Brighton bike ride just post the link to your fundraising page in the comments below and you will be entered into the draw as well.
Comment, share and donate!